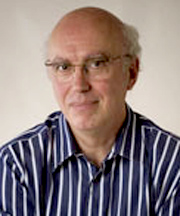 In July 2007 UN Secretary-General Mr. Ban Ki-moon has appointed Mr. Sandro Calvani from Italy, as Director of the United Nations Interregional Crime and Justice Research Institute (UNICRI), based in Turin, Italy with programmes in all continents.
Mr. Sandro Calvani took over the leadership of UNICRI in July 2007 and became the eighth Director to lead the Institute from its establishment in 1967. His tenure of appointment ended in April 2010. Before being appointed to UNICRI, Mr. Calvani was the Director of the UNODC Office in Colombia (2004-07).
Mr. Calvani has significant experience across a wide range of social issues, particularly in the fields of humanitarian aid, conflict resolution convergence of emerging threats in human security and social economy applied to rural development.
In 1992 Mr. Calvani joined the United Nations. He has served the UN organization in many capacities. He was Country Director of the UNODC Office in Bolivia (1992-95) and developed the largest programme in the world in the field of alternative rural development to replace illicit crops, with a budget of US$45 million which involving some 300 collaborators around the country.
In 1995 Mr. Calvani became Director of the Barbados-based UNODC Regional Office for the Caribbean and was responsible for UN aspects of drug control coordination in 29 countries and territories in the Region. Under his leadership, UNODC facilitated the development of the first integrated Regional Drug Control Programme, endorsed and sponsored by more than 40 countries.
Before being appointed to the United Nations, he was Assistant Professor at the University of Genoa, Italy where he had previously obtained a Masters Degree in Biological Sciences. In 1980 he was named Chief of the Development Aid Department of Caritas, Rome, Italy. He went on to lead the Caritas International delegation at FAO, WFP and IFAD and was a member of the delegation of the Italian NGOs to the European Commission until 1985. In 1987 he was named Coordinator for the Caritas Foreign Aid Programme and was member of the Governing Board of the Development Cooperation Directorate of the Italian Ministry of Foreign Affairs.