Submitted by

admin

on Fri, 2010-03-05 15:26
Date:
20 February - 05 March 2010
Background
Many past experiences have highlighted the need for more effective Monitoring and Evaluation (M&E) in order to develop an effective, efficient and sustainable post-conflict recovery program that will achieve the objectives of improving stability and security. Thus, M&E is a crucial management tool which provides a chance to track progress, improve activities, verify the outcomes and impact of a program and learn lessons that can be incorporated into future plans / programs and even policies.
Appropriate professional capacity building trainings effectively assist to improve the qualifications and capability of a pool of personnel for such missions. The creation of a trained human resource is thus crucial for the governments, non-governmental organizations and other international organizations.  
This course on "M&E in post-conflict recovery situation" outlines standards for improving inter-agency cooperation in designing and conducting effective M&E. It further reflects how M&E can be devised and implemented effectively through a specific M&E work plan which consists of a plan for data collection, data analysis and reporting. In addition, it also provides some basic M&E indicators within a results-management framework, which can be modified and adapted to different programs and projects.
Objectives
This course is to enable the participants to establish standards for managing the implementation of integrated projects and to provide guidance on how to perform M&E in a way that will make project management more effective to follow up and make reporting more consistent.
At the end of this course the participants will:
Ensure informed decision making
Boost organizational and development learning
Support accountability and ensure quality control
Contribute to the further development of best practice and policy
Build capacities in M&E
Able to boost the personal commitment of the staff
Training Methods
Presentation and discussion with resource persons (minimum of direct inputs)
Case study
Study visits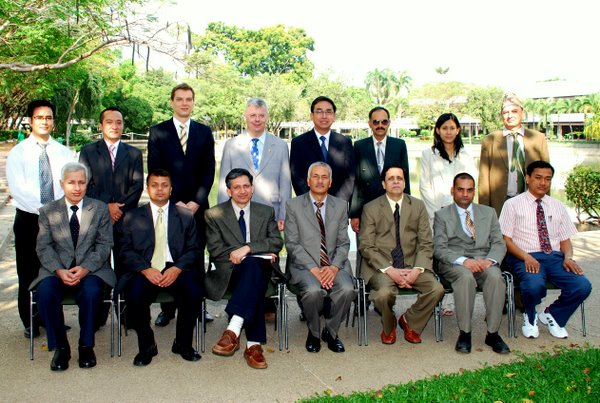 Senior government officials from Ministry of Peace and Reconstruction (MoPR), government of Nepal along with officers from AIT Extension and resource personnel from Human Development Forum Foundation (HDFF).